About Modern Masters® Paint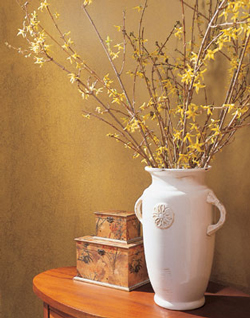 The original company, Custom Paint & Chemical Co., Inc. was founded in 1962, on the principle of creating long-term relationships with it's customers by supplying them with unique coatings, personalized service and in-depth technical assistance. These customers included Wall Decor manufacturers, Lighting manufacturers and Motion Picture studios.

Through the years their customer base expanded to include Art and Craft Material Retailers throughout the USA. After 35 years new markets and new direction were needed. A new corporation, CPC Modern Masters Inc. was formed in 1996 to better reflect the changing emphasis of the company. New lines were added to the "expanded" original lines, with the focus changing to Paint and Decorating Retailers worldwide.

With the company's primary focus in the decorative paint market the company became a compatible fit for coatings industry stalwart RPM Inc. In August 2000, the company was purchased by RPM. With the company's original principles intact, Modern Masters Inc. has made a name for itself by developing innovative, application friendly, decorative paints and coatings to answer the design challenges of interior designers and architects worldwide.
---
---